If it's nearly the end of March, it must be time for the GHK Mini Rugby tournament. The weather wasn't at its kindest on Sunday but that didn't stop a few hundred enthusiastic young rugby players from assorted clubs, including guests from across the Irish Sea, from having  a great time running,passing, tackling and eating sausage rolls! Well done to all involved in organising and helping on the day.  A few photos below from various sources – thanks to all for their use. Thanks also to all teams who came along and to the GHK groundstaff for, again, showing just how good our pitches are.
Collecting the spoils – trophies are awarded.
Happy lad – and why not!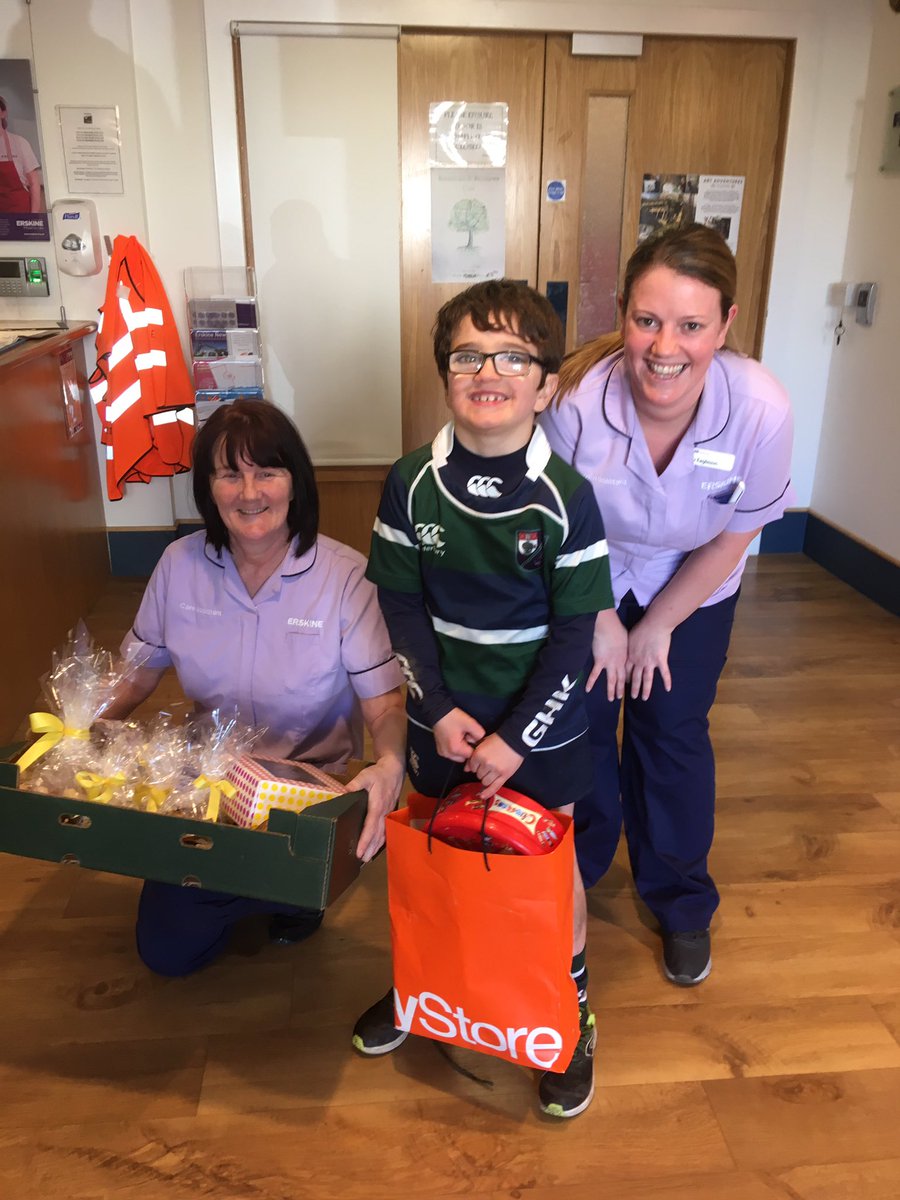 A fine way to finish the day as Erskine residents receive some left over goodies from the tournament!